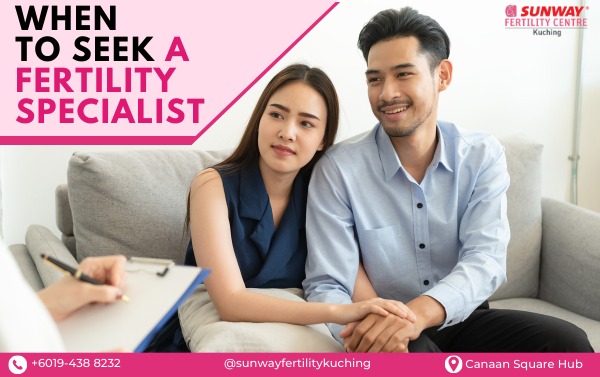 The infertility rate in Malaysia is estimated at around 10-15% in couples of reproductive age (14-45). It is important to realise that infertility is common. World Health Organization (WHO) has classified infertility as a disease that needs attention as early as possible.
Many couples and individuals put off seeing a fertility specialist because of many factors, including financial, stigmas, denial, or lack of information. They may not know when is the right time to decide to see a fertility specialist. One of the first indications of fertility problems is time. For women under the age of 35, you should seek help if you are still having trouble conceiving after one year of having regular, unprotected sex. For women over 35, we recommend a shorter time period of six months.
A fertility assessment helps couples identify specific issues that may be preventing them from getting pregnant successfully. Comprehensive history taking, ultrasound screening is used to check for any abnormalities in the womb and ovaries, sperm test for men and tube test patency if indicated. It could include blood tests for specific female hormones or even thyroid hormones to determine if there are any underlying hormonal imbalance issues. 
There are many situations and medical reasons to bring a fertility specialist into your pregnancy journey. It is better to get the advice and guidance of a fertility specialist if you are already aware of the reproductive issues you face, known fertility issues, such as PCOS, uterine fibroids, ovarian cysts, uterine polyps, endometriosis or blocked tubes or known male factors. If you are having irregular menstrual cycles, there is lesser chance for you to get pregnant naturally. These reproductive issues can often lead to infertility in both women and men. 
Additional reasons to see a fertility specialist may include advanced age, recurrent miscarriages and cancer. Once you progress past the age of 40, having children can become increasingly difficult. A fertility specialist would be able to provide you with the risks and issues that are often associated with having children at this age and advise you on options to help you to conceive successfully. If you have experienced recurrent miscarriages, it is important to consult a fertility specialist for an assessment of potential causes. When a woman or a man has been diagnosed with cancer, the cancer treatment can have a large impact on her ability to conceive. One way of working with this is seeing a specialist for proactive fertility conservation after a diagnosis and before treatment begins. If the treatment has already begun, see a fertility specialist to provide an evaluation to see if fertility has been impacted and in what ways.  
Each couple trying to conceive can have a very different fertility journey. This is why it's essential to have expert fertility care that you can rely on to provide you with the individualised care and attention you need. Thank you.

#fertility #fertilitymalaysia #fertilitySarawak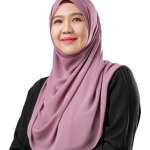 Dr Edawati Dahrawi Edrus
O&G Consultant
Fertility Specialist
Sunway Fertility Centre Kuching
Make an appointment with us
Drop us a message and we'll get right back to you. You may also call us directly at
+6019-2812337 to speak with a member of our fertility team.