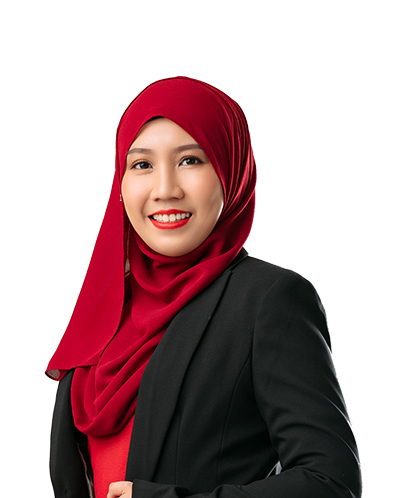 Dr Mardiana bt Kipli obtained her Medical Degree from Universiti Malaysia Sarawak (UNIMAS) in 2005 and Master in Obstetrics and Gynaecology from Universiti Kebangsaan Malaysia (UKM) in 2014. While actively practicing as a Consultant Obstetrician and Gynaecologist with the Ministry of Health (MOH), she is also an Associate Professor in UNIMAS. Her passion to help couples with fertility problems led her to join their fertility training programme. Since then, she has been actively managing fertility patients during her clinical service at the hospital.
Dr Mardiana is a co-founder for Pink & Teal EmpowHer (Persatuan Kesedaran Kanser Wanita), a NGO that offers free basic health screening to women in rural areas of Sarawak. Through this, she is able to provide early treatment for women that were diagnosed with gynae malignancies especially cervical cancer. She frequently gives talks and produces articles regarding women's health as a way to educate and empower the public. She also has a few publications and research papers to her name on this matter.
Dr Mardiana bt Kipli has extensive experience in gynaecological, colposcopy and laparoscopic procedures; from her clinical practice in Hospital Umum Sarawak. She manages antenatal cases and various gynaecological conditions, especially polycystic ovarian syndrome, endometriosis and fibroids.
Specialty: Obstetrics, Gynaecology
Subspecialty: Fertility
Qualifications: MD (UNIMAS), Dr ObsGyn (UKM)
Languages: English, Malay
Contact: +6019-438 8232
Doctors
WITH SIMILAR SPECIALITY