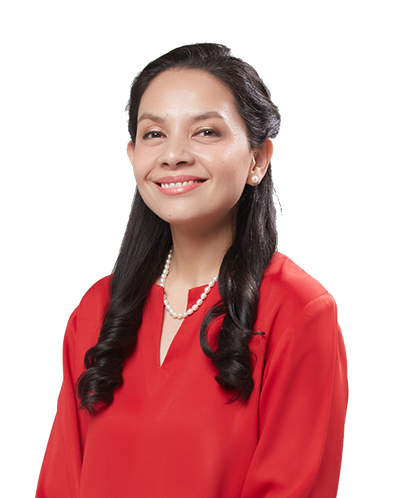 Dr Syeda Nureena Zaidi graduated from the University of Glasgow, Scotland in 2005 with a Bachelor of Medicine and Bachelor of Surgery (MBChB). She completed her Foundation Training in Scotland and worked in Vale of Leven Hospital before returning to Malaysia.
Dr Syeda obtained her Masters in Obstetrics and Gynaecology from University of Malaya in 2013 and has been working as a Lecturer and Clinical Specialist there since then. Dr Syeda's time with University Malaya has honed her ability to manage obstetrics and gynaecology cases and their complications with confidence and clarity.
Dr Syeda has always had a special interest in reproductive medicine and infertility. She has attended various fertility and laparoscopic workshops and is a member of the Asia Pacific Initiative on Reproduction (ASPIRE). She also spent one year in Australia where she completed her sub-specialty training in Reproductive Medicine and Fertility at Pivet Medical Centre and Perth Day Surgery Centre, Perth in 2019.
Ultimately, Dr Syeda hopes that her experiences and knowledge will aid her in helping couples overcome the obstacles they face in having the family that they have been hoping for.
Specialty: Obstetrics, Gynaecology
Subspecialty: Fertility
Qualifications: MBChB (University of Glasgow, Scotland), MOG (University of Malaya), Infertility & Reproductive Medicine Specialist (Perth, Australia)
Languages: English, Malay
Contact: 603 7491 9191 (Ext. 11113)
Note: Dr Syeda also practices in Sunway Specialist Centre Damansara
| Week | Time |
| --- | --- |
| Monday | 9:00am – 1:00pm | 2:00pm – 5:00pm |
| Tuesday | 2:00pm – 5:00pm |
| Wednesday | 9:00am – 1:00pm | 2:00pm – 5:00pm |
| Friday | 2:00pm – 5:00pm |
| Saturday | 9:00am – 1:00pm |
Sunway Specialist Centre Damansara
| Week | Times |
| --- | --- |
| Tuesday | 9:00am – 1:00pm |
| Friday | 9:00am – 1:00pm |
Doctors
WITH SIMILAR SPECIALITY